April 26, 2017

 
---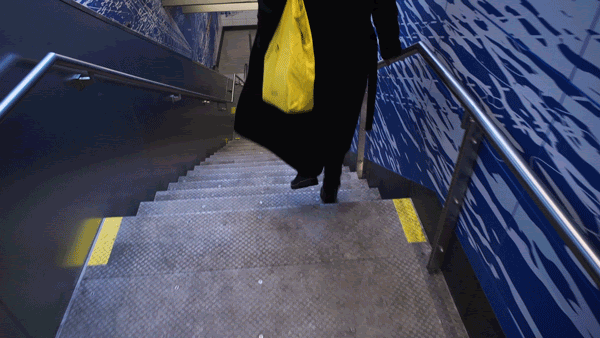 As the significance of art continues to be politicized and questioned, we at Art21 have only been strengthening our commitment to what we do: sharing the works and words of contemporary artists. Our new website has already resulted in a noticeable spike in viewer engagement and retention--an encouraging metric as the accessibility of our program becomes more necessary in a time when funding for both the arts and public broadcasting are in jeopardy.
As a nonprofit organization, we rely completely on the generosity of our supporters. If our work inspires you, please consider making a contribution that will allow Art21 to continue to produce content that spotlights art's discourse, fostering more tolerant, diverse, enriching, and creative societies.
By making a contribution of $21 or more by May 15, Art21 is thrilled to share with you an exclusive sneak peek of a new short film from our award-winning New York Close Up series to show our gratitude!
As always, thank you for your generosity,

Tina Kukielski
Executive Director, Art21
April 26, 2017
---
In this issue of Art21 News:
---
New Video Featuring Sarah Sze
Artist 
Sarah Sze
 shares the process and inspiration behind her immersive artwork for the Second Avenue Subway in New York City. Inspired by the Italian Futurists and Russian Constructivists, Sze designed the work around "how we move through space."
"Subway stations are one of the most democratic places," says the artist, "
I think it's an important idea that the city values that experience also as an aesthetic experience.
"
---
Featured Playlist by Arlene Shechet
Season 7 artist 
Arlene Shechet
 has curated Art21's first artist-contributed playlist, featuring seven films in which artists persevere through discomfort to create something meaningful.
"There are so many times in the process of making an artwork when the thing is just hideous and depressing," says the artist, "Unsticking the work from BAD can be a test of nerves but also an invigorating ride."
---
Highlights from the Art21 Magazine
From the March / April "Balance" issue:
● Rachel Heidenry 
surveys the work of six artists
 collectively challenging political rhetoric with intimate perception through their work along the U.S./Mexico border.
Image: Alejandro Cartagena. Between Borders, 2009-2010. Courtesy of the artist.
---
Featured Video from the Art21 Library
Artist 
Janine Antoni
 discusses her 1993 work 
Lick and Lather
 in Season 2 of 
Art in the Twenty-First Century. "For me it's about that conflict--that kind of love/hate relationship we have with our physical appearance," says the artist. "And, really, the problem I have with looking in the mirror and thinking, 'Is that who I am?'"
---
Take Action with Art21
The everyday motivation for all of us here at Art21 is to connect you and audiences worldwide with the creative minds of today's leading artists. We remain committed to producing films that discover the transformative ideas that define contemporary art today.
Art21 has prepared a special playlist featuring artists that go beyond creating objects, and instead urgently and directly engage with the world at large. Get ready to be inspired and watch 
"Take Action!"
---
Shop Art21
Get inspired by today's most compelling artists with Art21's Art in the Twenty-First Century. Discover the ideas behind their work in a Peabody Award-winning series that provides intimate access to artists' lives and creative processes.
Eight seasons featuring over 100 artists across 32 episodes are available to purchase on DVD through ShopPBS.org, and as digital downloads through iTunes, Amazon Instant Video, and Google Play.