Love & Work 
by
Maureen O'Hara Ure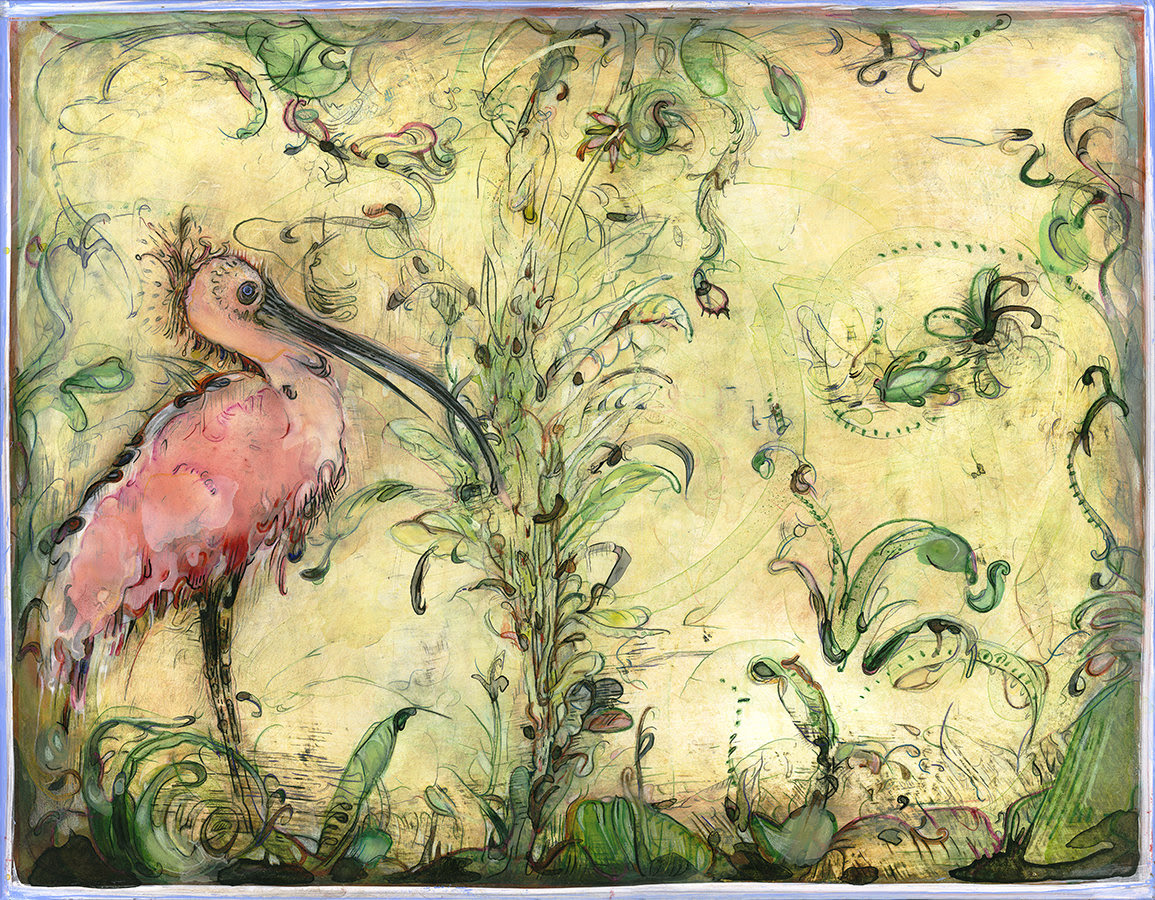 Maureen O'Hara Ure, "Odd Duck", mixed media, 16 X 20 inches
October 21st - 
November 11th
Love & Work, - references to the medieval art and artifacts Maureen O'Hara Ureencountered in Italy and France. "Love & Work may be read as the latest report from the quiet depths of my studio, a sort of journal edited for publication, or perhaps a collection of short stories I have revised off-and-on over the years. These images have their own tales to tell about grace and love and loss and survival and through it all, about the simple pleasures of work."
Gini Pringle, "Chartreuse", photograph on metal with neon, 12 X 18 inches
Now in this ever changing photographic world, urban photographer, Gini Pringle has embraced printing on metal and enhancing some with neon. She brings to life the dozens of car images she captured in her Cuban travels with a process that makes them look different than other car images that are exploding out of the "new" Cuba.  About her work she says: "Through all the years of distillation I find that I am totally fascinated by the human condition; how people spend time together, how they celebrate, where and how they eat, the joy of the party, the brilliance of one era, leading to its decay in another. It is an unending tapestry, from one country to another, from one city to another, one family to another, from one age to another." This exhibit is a celebration of colorful Cuban life.
 
&
Across the street at Evolutionary Healthcare will be photography by Paul Dougan, covering a variety of subject matter. 
Coming Up: Annual Winter Group Show
Please join us. Admission, as always, is free.
444 E. 200 S, Salt Lake City, UT 84111