Tumbleweeds Year-Round
free film screenings & more
---
We Want To Hear From You!
---
SURVEY: The Eagle Huntress at the 2016 Tumbleweeds Film Festival
Did you attend a screening of The Eagle Huntress at last year's Tumbleweeds Film Festival? If so, we want to hear from you about your experience! Click on the "Tell Us Your Thoughts" button to complete a quick 2-3 minute survey. Thank you in advance for your feedback!
---
This Month's Free Tumbleweeds Movies
---
Saturday, May 6

 @ 

11 AM


The City Library - Salt Lake City
---
Saturday, May 13

 @ 

2 PM


Orem Public Library - Orem
SHAUN THE SHEEP
Directed by Mark Burton & Richard Starzak
85 min | 2015 | UK/France | Rated PG
Presented in English
Recommended for all ages
When Shaun decides to take the day off and have some fun, he gets a little more action than he bargained for.
Official Selection: 2015 Sundance Film Festival
Presented as part of our Tumbleweeds Film Festival year-round programming.
---
Save The Date: 2017 Tumbleweeds Film Festival
---
---
Tumbleweeds Film Festival Fields Trips
---
Registration Now Open
Utah Film Center is pleased to offer free Tumbleweeds Festival Field Trips this September to grades 5-12 in conjunction with the 2017 Tumbleweeds Film Festival (Sept 22-24)! We will be presenting multiple screenings in West Jordan and Salt Lake City of the documentary The Mars Generation, which premiered at the 2017 Sundance Film Festival. The film's director, Michael Barnett, will lead a Q&A after each screening and all participating teachers will receive a study guide packet.
Help us spread the word to any teachers who may be interested in participating in this fun opportunity! Registration can be found here.
---
Upcoming Utah Film Center Free Film Screenings
---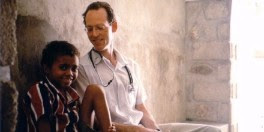 BENDING THE ARC
---
Wed, May 3 @ 7 PM
Rose Wagner
Salt Lake City
 Post-film Q&A  with co-director Pedro Kos moderated by Doug Fabrizio.
MINUSCULE:

Valley of the Lost Ants
---
Tue, May 9 @ 7 PM
The City Library
Salt Lake City
 Post-film Q&A  with Jack Longino, Adjunct Curator of Entomology @ NHMU.
SPLINTERS OF A NATION
---
Thur, May 11 @ 7 PM
Viridian Event Center
West Jordan
 Post-film Q&A  with director Scott Porter and historian Kent Powell.
---
Tumbleweeds Year-Round is generously supported by
---
---
Utah Film Center Programs Generously Supported By
---
#UtahFilmCenter
Do you like this post?