Upcoming free film screenings and special events from Utah Film Center
---
2017 Sundance Film Festival KIDS Highlight
---
Photos from left to right: Red Dog: True Blue, My Life As A Zucchini
Red Dog: True Blue
Recommended for ages 8 and up. North American Premiere.
When 11-year-old Mick is shipped off to his grandfather's cattle station in Australia's remote Pilbara, he prepares himself for a life of dull hardship but instead finds myth, adventure and a friendship with a scrappy, one-of-a-kind pup that will change his life forever.
My Life As A Zucchini
Recommended for ages 12 and up. World Premiere (English Version).
After his mother's death, Zucchini is befriended by a police officer, Raymond, who accompanies him to a foster home filled with other orphans his age. There, with the help of his newfound friends, Zucchini eventually learns to trust and love as he searches for a new family of his own.

Utah Film Center, in collaboration with Sundance Institute, is excited to bring back the Sundance Film Festival KIDS section! KIDS screenings take place in Park City and Salt Lake City during the 2017 Sundance Film Festival 

January 19–29

. Tickets are only $10!
---
Upcoming Free Salt Lake City Screenings
---
Tuesday, January 17 @ 

7:00 PM
 Rose Wagner - 138 W 300 S
Through the Lens
TOWER
Directed by Keith Maitland
82 min | 2015 | USA | Not Rated
*Post-film Q&A with director Keith Maitland.
Archival footage combined with rotoscope animation, in a never-before-seen way, reveal the untold stories from America's first mass school shooting.
Winner: Grand Jury Prize and Audience Award for Best Documentary Feature—2016 SXSW Film Festival
Learn More...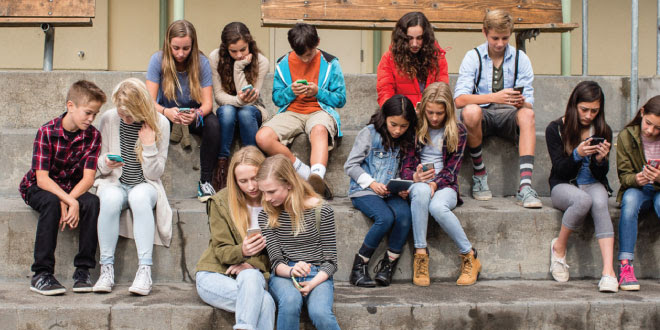 Tuesday, January 31

 @ 

7:00 PM & 9:00 PM
 The City Library - 210 E 400 S
Programmer's Choice
SCREENAGERS
Directed by Delaney Ruston
70 min | 2016 | USA | Not Rated

Please note we are screening this film at 7:00 PM & 9:00 PM.

The average kid spends 6.5 hours a day looking at screens. This film explores the impact on kids and how adults can empower them to find balance.

Winner: Jury Award–2016 Stony Brook Film Festival
Learn More...
Tuesday, February 7

 @ 

7:00 PM

 
 The City Library - 210 E 400 S
Black History Month
THE LOVING STORY
Directed by Nancy Buirski
77 min | 2011 | USA | Not Rated

The definitive account of Loving v. Virginia—the 1967 Supreme Court decision to legalized interracial marriage—recently fictionalized in the film Loving.

Shortlisted: 2012 Academy Awards–Best Documentary
Learn More...
Tuesday, February 14

 @ 

7:00 PM

 
 The City Library - 210 E 400 S
Science Movie Night
SLINGSHOT
Directed by Paul Lazarus
88 min | 2014 | USA | Not Rated
*Post-film discussion with Dr. Steven Burian, Associate Professor of Civil and Environmental Engineering, U of U.
An inspirational character study of noted inventor Dean Kamen (Segway, portable dialysis machines) and his work to solve the world's water crisis.

Winner: Best Director–2014 Boston Film Festival, Audience Award–2014 Maui Film Festival 
Learn More...
---
Upcoming Free Outside of Salt Lake City Screenings
---
Wednesday, Jan. 18 @ 7:00 PM - Ogden

 Peery's Egyptian - 2415 Washington Blvd
Utah Film Circuit
EVA HESSE
Directed by Marcie Begleiter
108 min | 2016 | USA/Germany | Not Rated
An exploration into the life and work of Eva Hesse, one of America's foremost post-war artists. 

Official Selection: 2016 Dok.Fest Munich, 2016 Docaviv
Learn More–Ogden...
Thursday, Jan. 19 @ 7:00 PM - Moab

 Star Hall  - 159 E Center St
Utah Film Circuit
MOTLEY'S LAW
Directed by Nicole Horanyi
90 min | 2015 | Denmark | Not Rated
Presented in English and Dari, Pashtu, Bantu with English subtitles.

A fascinating portrait of Kimberley Motley, a former beauty queen who was the first Western litigation lawyer to work in Kabul, Afghanistan.

Winner: Grand Jury Prize–2015 DOC NYC, Best Female Director–2015 International Documentary Festival Amsterdam (IDFA)

Learn More–Moab...
BIG SCREEN SCIENCE: Stop Motion Animation Training
Science teachers participating in the SHIFT Big Screen Science workshop this week produced stop motion animation films about a concept they would teach their students in their science classrooms. The project parameters were that the films be a maximum of 45 seconds long and a minimum of 120 photos. Most of the teachers produced their animations in either the free iMotion app on iPads or using a camera and then importing into iMovie on their laptops. They all completed pre-production through post in 1.25 hours!
---
UTAH FILM CENTER PROGRAMS GENEROUSLY SUPPORTED BY
---