Earl Jones, Larry Elsner
&
Marwan Nahle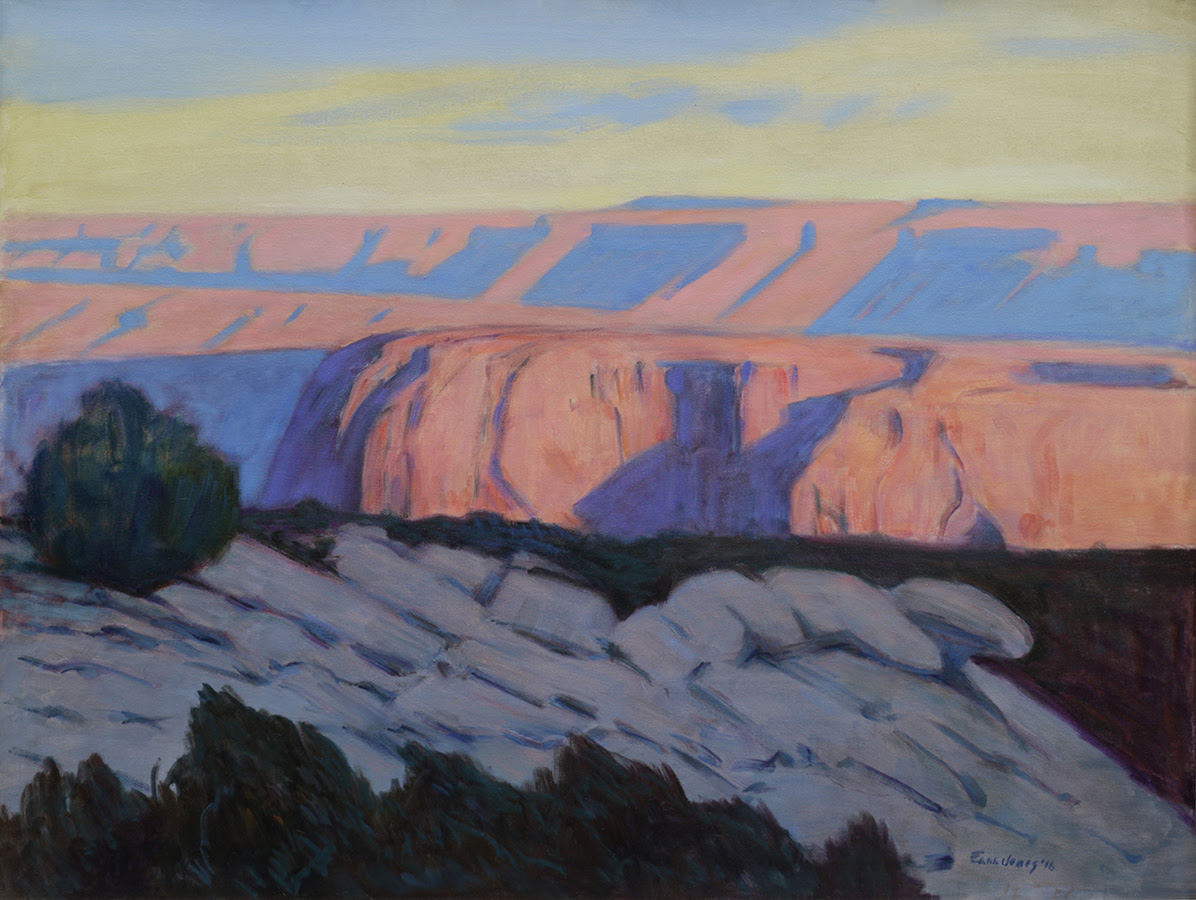 Earl Jones, "Toroweap I", oil on canvas, 30 X 40 inches
Larry Elsner, "Equus #205", ceramic/earthenware, 18 1/2 X 16 X 7 inches
February 17th -

 March 10th


 
  
Earl Jones was born in Ogden in 1937. He is one of the most influential teachers and painters of the second generation of modernists in Utah. He studied under Alvin Gittins at the University of Utah where he earned a BFA in 1959 and an MFA in 1962. He received private instruction from LeConte Stewart and furthered his education at the Art Students League in New York where Joseph Hirsch was a major influence. His wilderness vistas and rural scenes are painted with an intellectual approach to design, form and color, savoring the dramatic contrasts and constantly changing colors of the different seasons
 
Larry Elsner's untimely death in March of 1990 left a void in Utah's arts community. His broad education includes a BFA from Utah State University-1957, an MFA from Columbia University -1958 and metalsmithing at Cranbrook Academy of Art-1963. In 1969 he made his first of many trips to Japan to study, tour and exhibit his work. During his career Elsner worked diligently as a sculptor, taking great pains to work through a myriad of ideas and concepts.
For more than three decades, Elsner was an important force in the visual, cultural and aesthetic life of Utah, the country and other countries as far away as Japan. His remarkable ability to motivate students from every discipline and his sensitivity to the pulse of life around him will long be remembered by his friends and colleagues. His work remains as fresh and exciting as the day is was produced. 

 
Marwan Nahle, "Heavenly Ocean", acrylic, 9 3/4 X 13 3/4 inches
Marwan Nahlé brings a bit of mystique to this exhibit with his graceful abstracted figures. Appearing to have simply emerged from the push and pull of paint, in full length gowns, they are of a different era or perhaps a fanciful place.  Shapes that appear to be angels and/or guardians materialize from the fluid bush strokes of syrupy paint.  Frequently his subject is woman, lauding her femininity as a nurturer and provider.  Hailing from an oasis burdened by its proximity to war, it is no surprise that his work focuses on a place far from the horrors that war brings.
 
COMING UP NEXT: Liberty Blake & Jim Jacobs on our Main Floor and select pieces by Francis Zimbeaux in our Dibble Gallery.
 
Please join us. Admission, as always, is free.
444 E. 200 S, Salt Lake City, UT 84111
Do you like this post?