Tonight at 7PM
Vivint Smart Home Arena
The Utah Jazz open their home season against the new look Los Angeles Lakers tonight. Come see this exciting young Jazz team as they look to make a run for the playoffs. 
Get your tickets at nba.com/jazz
Tonight, 6:30PM
Hope Gallery on Main St.
Celebrate the arrival of Broadway coming to the Eccles Theater with "Dinner & the Arts". Enjoy four courses of delicious dishes inspired by some of New York's most famous restaurants such as The Russian Tea Room and The Cafe de Artistes. 
Purchase your tickets at culinarycrafts.com
Nov 2nd, 7:30PM
Rose Wagner 
Spy Hop's PitchNic will feature four new short films written and directed by some of Utah's most creative teens. Since it's beginning in 2001, more than 100 teens have produced over 40 films that have screened at festivals around the world. If you are a film lover, you don't want to miss this extraordinary display of local, upcoming talent.
Get your tickets at artsaltlake.org
Oct 28th & 29th, 7:30PM
Abravanell Hall
The Utah Symphony will be performing scores from some of your favorite superhero movies such as The Dark Knight, X-Men, Avengers, Star Wars and many more! 
Get your tickets at utahsymphony.org
Eccles Theater:
The Head and The Heart - Nov 2nd, 8PM
In The Venue:
The Faint - Oct 28th, 6PM

The Complex:
Yellowcard - Oct 28th, 6:30PM
Asking Alexandria - Oct 29th, 5:30PM
Attila - Nov 1st, 6PM
A$AP Ferg - Nov 2nd, 8PM
The Depot:
97.1 ZHT Zoo Bash - Oct 28, 9PM
The Naked and Famous - Oct 30, 8PM

All tickets available on smithstix.com
Staff Pick of the Week: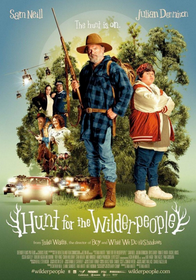 THE DRESSMAKER:     11:45, 2:10, 4:35, 7:00, 9:30

DENIAL:     12:00*, 2:15, 4:30, 7:00*, 9:20
*The 12:00 and 7:00 shows on TUE 11/1 will be presented with Open Captioning
**The 7:00 show on TUE 11/1 will be free for those 21 and younger

CERTAIN WOMEN:     12:05*, 2:30, 4:45, 7:15, 9:30
*No 12:05 Show on MON 10/31

A MAN CALLED OVE:     11:55, 2:15, 4:40, 7:05, 9:25

MISS HOKUSAI:     12:10*, 2:05*, 4:15*, 7:15**, 9:20**
*Dubbed
**Sub-titled

HUNT FOR THE WILDERPEOPLE:12:00*, 2:20*, 4:50, 7:10, 9:25
*No 12:00 or 2:20 shows on SAT 10/29
National Theatre Live:FRANKENSTEIN - SAT 10/29 at Noon
All tickets available at saltlakefilmsociety.org
Do you like this post?