March 7th, 7:30PM
Eccles Theater
Experience Jimi Hendrix through legendary guitarists such as Dweezil Zappa, Buddy Guy, Zakk Wylde and many more! They'll be paying homage to the revolutionary axeman with collaborative performances of his greatest hits.
Tickets are still available at artsaltlake.org 
Tonight at 7PM
Vivint Smart Home Arena
The Utah Jazz are playing some great basketball. Cheer them on at home as they make their final push for the playoffs. 
Get your tickets at nba.com/jazz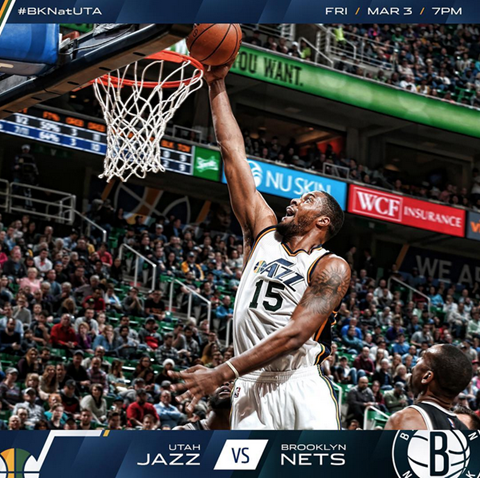 March 4th, 7:30PM
Abravanel Hall
Take a ride through the editions and scores of the Pokemon games. The Utah Symphony will perform songs from all of the Pokemon games while playing games on the big screen.
Catch them all at utahsymphony.org
March 8th, 7PM
Rose Wagner Theatre
A boxing match in Brooklyn; life in postwar Bosnia and Herzegovina; the daily routine of a Nigerian midwife; an intimate family moment at home: these scenes and others are woven into Cameraperson, a tapestry of footage captured over the twenty-five-year career of documentary cinematographer Kirsten Johnson.
See all of Utah Film Center's free films at utahfilmcenter.org
Staff Pick of the Week:
PATERSON:      
11:45, 2:05, 7:00
THE SALESMAN:      
4:25, 9:20 
LA LA LAND:     11:40*, 2:10, 4:40, 7:15*, 9:45
*The 11:40 and 7:15 shows on TUE 3/7 will be presented with Open Captioning
LION:    
11:45, 2:10, 4:35, 7:05, 9:30
THE RED TURTLE:     12:00, 2:00, 4:00
MOONLIGHT:      
7:00, 9:15
A UNITED KINGDOM:     12:05, 2:20, 4:35, 7:00, 9:15
I AM NOT YOUR NEGRO:     12:10, 2:15, 4:15, 7:10*, 9:05
*The 7:10 show on TUE 3/7 will be free for those 21 and younger
All tickets are available at slfs.org
The Complex:
Black Tiger Sex Machine - March 3rd, 8PM

The Depot:
Cadillac Three - March 4th, 8PM
Hippie Sabotage - March 7th, 8PM
An Evening with Umphrey's McGee - March 9th 9PM
Metro Music Hall: 
Archgoat - March 8th, 7PM
Green Velvet - March 9th, 9PM
Excellence in the Community Concert Series @Gallivan Center
Joy Spring Quartet - March 9th, 7:30PM
All tickets are available at smithstix.com
Do you like this post?