Nathaniel Nahas and family stop by Craft Lake City's merchandise booth to redeem their vouchers provided through Craft Lake City's 2016 Community Inclusion Program.
Mar. 1, 2017 – Craft Lake City announces the 2017 Community Inclusion Program. In order to better serve all communities in the state of Utah, Craft Lake City is offering the opportunity for five first-time participants to exhibit at the 9th Annual DIY Festival, taking place on 

Friday, Aug. 11

, 

Saturday, Aug. 12

, and 

Sunday, Aug 13. 2017

.
 
Utah is home to a unique assortment of communities that represent people from many cultures, ethnicities, and socio-economic groups. These communities represent diverse and varied cultures and people – many with deep rooted artisan craft traditions. Since Craft Lake City's DIY Festival is about celebrating the creative climate and culture that exists in Utah, Craft Lake City would like to ensure that the Festival provides support and encourages broad participation from all communities living in Utah.
 
In 2016, in partnership with Salt Lake City Human Rights Commission, Craft Lake City developed and deployed a Community Inclusion Program to host 10 local families from refugee and other socially excluded communities at the festival. Recipients were invited to enjoy the Craft Lake City DIY Festival at no cost. General admission tickets, food, activity and Craft Lake City merchandise vouchers were given to each family member so families could have a complete festival experience.
 
The DIY Festival is distinctive with its focus on creating diverse avenues of opportunity for local artisans to showcase their creativity. We believe there are "makers"—artisans, entrepreneurs and engineers—in all communities. Craft Lake City developed the Community Inclusion Program as a means to be socially inclusive and considerate of our communities. The DIY Festival nourishes individual artisans and small business owners in the Salt Lake region by promoting DIY culture and provides the opportunity to attract new customers, promote their work to new audiences, seek business opportunities and grow their sales.
 
The five Community Inclusion artisans will be first-time festival participants, who are juried into the festival, and are from historically excluded and socio-economically diverse communities. Craft Lake City will cover booth cost and provide support and self-reliance building for the five exhibitors, including, but not limited to: marketing and consumer know-how, event production mentorship, entrepreneur training and logistical support. The 2017 Community Inclusion Program is also expanded to invite 30 families, or up to 300 people, from socially excluded communities to attend and participate in festivities at no cost.
 
To overcome the digital divide for applicants who are interested but may not know how to apply, Craft Lake City has also set up four application assistance dates in city libraries. Craft Lake staff and volunteers will be on site to help applicants complete our digital application, create a PayPal account for fulfilling the application fee ($20) and to answer any questions. We will provide a professional photographer, free-of-cost, to shoot and create a mini portfolio of the artisan's works, which is required for application jurying.
 
The dates for application assistance will be (locations TBD):
March 4: Downtown Library
March 11: Day-Riverside Library

April 8

: South Jordan Library

April 15

: Downtown Library

For more information on the program or to become involved with the Community Inclusion Program, please email 

[email protected]

.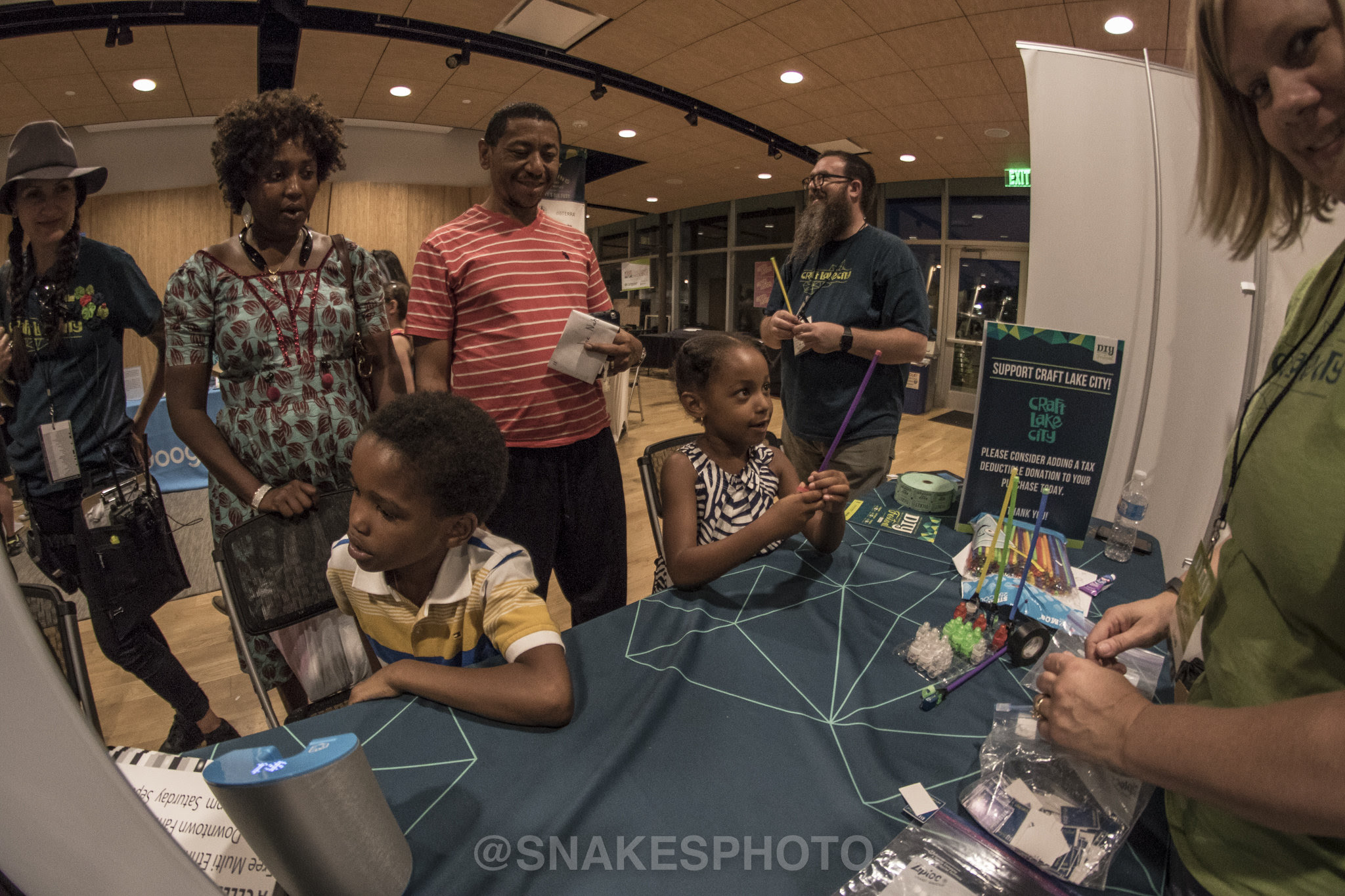 Your text caption goes here. You can change the position of the caption and set styles in the block's settings tab.
 
About Craft Lake City: Craft Lake City is a 501©3 non-profit organization. Our mission is to educate, promote and inspire local artisans while elevating the creative culture of the Utah arts community through science, technology and art. In an effort to keep the community active, educated and aware of local DIY culture, Craft Lake City hosts monthly workshops, gallery shows, fundraisers and an annual festival to promote regional spending with independent artisans and micro businesses. The 2017 DIY Festival will be held at the Gallivan Center, 239 S. Main Street, on 

Friday, Aug. 11

 from 

5 p.m. to 10 p.m.

; 

Saturday, Aug. 12

 from 

noon to 10 p.m.

; and 

Sunday, Aug. 13

 from 

noon to 7 p.m.
Do you like this post?