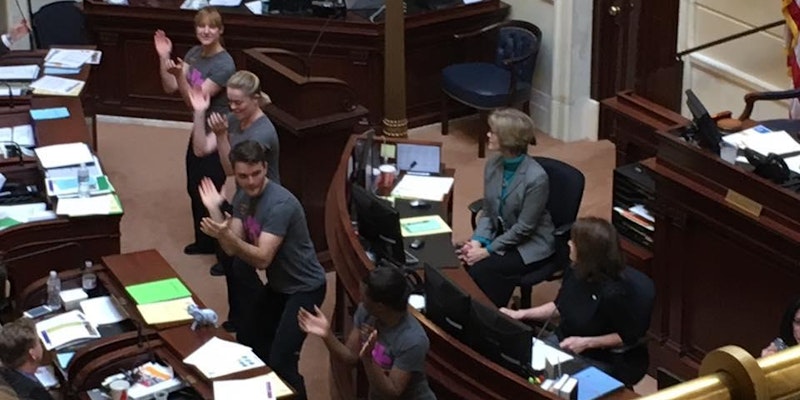 Utah Cultural Alliance is honored to co-host Arts Day on the Hill with our partners: Utah Division of Arts & Museums, Art Works for Kids, and this year, we are excited to add Utah Music Educators Association! Music Day on the Hill is now merged with Arts Day for an extra special day!
Most things are happening in the Capitol Board, which is on the 2nd floor of the Capitol building, on it's east end. The Capitol building is the south, main building of the capitol complex.
Schedule:
9am // Registration opens
9:30am // Welcome, Brief Advocacy Training
11am // Senate Chambers for Senate President Art Competition and Recognition from floor
11:35am // House Chambers for Recognition from floor
11am-3pm // Most meetings with Legislators (your legislative captain is setting up meetings in advance!)
12pm // BYOLunch to the Rotunda
10am-3pm // Performances from around the state in the rotunda, introductions done by each groups' representative
Don't miss our legislative session preview and advocacy training on January 12th at 1pm to be best prepared for Arts Day.
We are charging a nominal fee this year to help cover costs and ensure attendance. If $7 is a barrier, please email us at [email protected] and we'll give you a promo code. Legislative captains attend for free!
Duties of a Legislative Captain:
UCA assigns you 2-4 legislators
Reach out to legislator or their staff to schedule meetings on February 5th with arts day attenders who are their constituents
Shepherd arts day attendars who are constituents of your legislators throughout the day
Lead meeting with legislators
YOU MUST ATTEND A UCA LEG CAPTAIN TRAINING (2 hours) BEFORE FEBRUARY 5
YOU MUST BE PRESENT AT ARTS DAY 8:30am-3pm
Bonus, you get to attend arts day for free!
Partners: