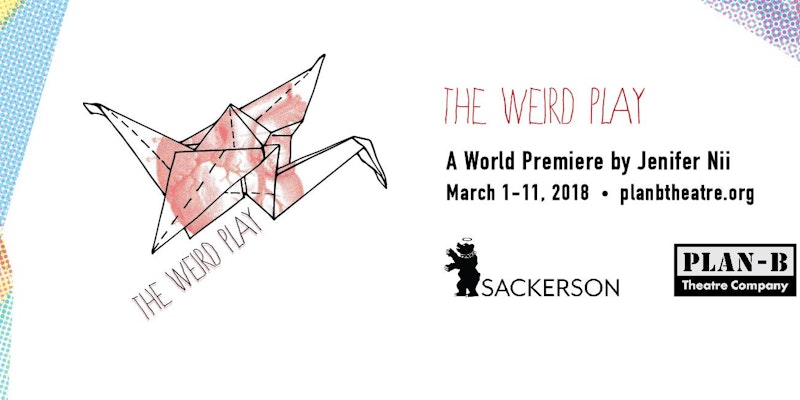 #801creativewomen is a new initiatve launched by Utah Film Commission, Utah Division of Arts & Museums, Craft Lake City, and Utah Cultural Alliance to address gender parity in the arts, creative, and humanities sector.
Our friends at Plan-B Theatre have graciously invited us to host a fundraiser for #801creativewomen at a preview performance of their new play, "The Weird Play" by Jenifer Nii. This production features a female playwright, an all female cast, a female stage manager, and the creative team is 50% female.
About the play: "THE WEIRD PLAY is a contemplation of first love, the ecstasy of love, really bad love, self love, religious love, the end of love, moving on from love. It's different from anything I've ever done, putting into play every aspect of theatre I've been afraid of taking on." – Playwright Jenifer Nii, author of WALLACE, THE SCARLET LETTER, SUFFRAGE, RUFF! and KINGDOM OF HEAVEN
Your suggested donation of $20 will be used on future #801creativewomen programs. There is a maximum capacity of 55 seats for this event.
Press about the play: